ZombieLand Saga Wiki
The next Community Project is under way! For the foreseeable future, content will be shifted around the wiki to make it easier to view and edit. Character stories will be more centralized around their specific arcs, and the general information will be moved to Arc pages around each individual story within the entire show.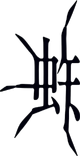 Welcome! I'm NoGround
Hey there, my name is Tyler. I'm a Wiki Manager in the Anime Team. If you are reading this, I just wanna let you know that I am here to help with any questions you may have regarding advanced Wikitext functions, promotions and community involvement, and assist you in the growth of your wiki!
If you have any questions or would like assistance, feel free to leave a message on my wall. To see the full list of wikis I am Wiki Manager for, please go here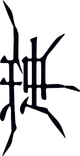 Community content is available under
CC-BY-SA
unless otherwise noted.