Iron Frill (アイアンフリル Aianfuriru) is an all-female pop group which happens to be Sakura's favorite. They are present in both the Zombie Land Saga universe and in real life.
History
Founded around 2003, the first known generation held their first concert at Budokan Live in 2007, shortly after releasing their first album "FANTASTIC LOVERS" and behind-the-scenes training for the concert.
Shortly after this event, in mid-2007 they released their second album and the national tour began, one of these places is Arpino in the city of Karaysu, Saga. Sakura attends this first concert and thanks to Ai she decides to be an idol too. On an unknown date they release the "FANTASTIC IRON" tour DVD, which Sakura would awkwardly throw at Inui's feet in her senior year of high school.
In 2008 they released the third album "MAJESTIC ROAD", and with this began a new national tour. On August 4, 2008 Ai Mizuno died in Tosu Stadium being hit by a lightning that only hit her, Iron Frill goes into hiatus for several months and years later new generations enter. Currently they competed they had a concert in Saga to commemorate Ai on June 22, 2019, presentation at the Saga Arena stadium where the girls from Franchouchou were their opening act.
Description
A fictional idol group that Ai Mizuno belonged to during her lifetime. CD sales were the highest in Japan in 2008. According to Tatsumi, Iron Frill continued to reign at the top in the era of idol groups since 2000, and Ai Mizuno was a core member called "The Center of the Group". The sudden death during Ai's life became a negative publicity effect that affected the group for several years but its activities have recently resumed, the generations of Iron Frill constantly change and as of 2018, it is celebrating its 15th anniversary.
In the twelfth episode, the scene where Inui (Tatsumi) picks up the CD with Iron frill released by Sakura is drawn as a memory of Tatsumi, and the live Arpino concert was seen by all the members through the live video. by AbemaTV.
News Article on Ai's Death
Legendary Idol Iron Frill Center Mizuno Ai: What comes to mind when you say "Idol"? The answer that anyone would reply to that question with would be "Iron Frill". Carrying the title of the Nation's Idol along with their name, a tragedy that no one could predict fell upon them. The death of one of the members that was referred to as the "Immovable center", Mizuno Ai.
Although it was purely an incident, the death of the girl who made being an idol her entire purpose has turned her into a "Legend" among the fans. In regards to Mizuno Ai personally as an idol, she might not have been such a special existence. Looks, vocals, dance and performance, all of these traits along with her perseverance. She's also naturally good at looking after other...doing the first one as well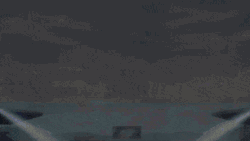 Overcoming the past...
In the name of promoting the third album named "Majestic Road" a nation wide tour was held. Closing in on the last live day, on the third day of the Kyushuu live tour in Saga, a tragedy struck. The live stage was designed in a way in which a part of the stage extended into the audience so liven things up, and when the song entered its climax, the members jumped out in their performance. One of the girls who stood out in the stage, Mizuno Ai, was struck directly by lightning. The live was canceled immediately, and Mizuno was brought to the hospital, but her burns were severe and she had no pulse after she arrived at the hospital.
Incidents involving lightning doesn't seem to be that rare, in my humble view, when near high places or buildings or any construction that would serve as a lightning rod, it seemed that it wouldn't be a surprise if a lightning struck, but after conducting some research, it turned out that it was indeed really rare for lightning incidents to happen. There are roughly 20 lightning incidents per year and most of them occur in open ground areas, and among them 70% of the incidents result in death. It is important to note any high constructs near the area that is made of metal, but considering the circumstances of her death, it wouldn't have been strange for nearby audiences to have been struck as well. But even then she was the only casualty. A rumor spread among the fans that it was she who protected the fans and took the lightning all by herself. It would be impossible to know the truth as it is inappropriate to probe further into the minds of the deceased.
Members
Current (2018 onwards)
Former (2008)
Songs
Trivia
Gallery
Image Gallery